Being in the aftermath of a global pandemic, the effects of the virus were felt by almost every worker in the UK. Millions of workers found themselves working remotely, with millions more placed on the government's furlough scheme. Since that moment, businesses have had to rely on technology in order to keep their companies moving, and so Artificial Intelligence (AI) technology has come to the forefront of keeping businesses running despite the virus. Post-virus, it is likely that our increased reliance on this technology will continue. As offices slowly become inhabited again, and whilst some workers will experience working remotely for the foreseeable future, here's 3 Ways AI & ML can change how you interact with your workforce:
Collaboration
In the modern company, the collaboration between humans and technology is becoming more frequent. According to a recent study, human-technology collaboration is expected to increase productivity and revenue by 38 percent in the near future (Accenture). Alongside this, two-thirds of business leaders think that human-technology collaboration will help in achieving strategic priorities both quicker and more efficiently. 
AI makes it easier to find, capture and share information and ideas amongst staff that are geographically dispersed – this has become increasingly utilised over the past few months, where millions of workers have been working remotely.
Utilising Natural Language Processing (NLP), AI technology has the ability to understand human spoken language as an input, and generates relevant and informative results. Through this, the information available to employees is constantly expanding, making information easily and readily accessible, and no longer relying on the expertise of other colleagues.
Leadership
The skill of leadership will likely change in the next coming months and years, especially as organisations are increasingly moving businesses to work remotely. When working from home, which AI technology is increasingly allowing, communication is key.
Working remotely also reflects the data-driven culture that businesses are increasingly moving towards. As people work from home, leaders rely on data to track how efficiently a person is working, meaning that data has and is becoming an important part in leadership and managing a team.
In a data-driven culture, actions are becoming real-time and the capability to generate automated decisions is increasing alongside the rapid exploration into AI technology. An example of the capabilities of AI technology in a data-driven culture is automated analytics. In marketing, an expert looks over the trends in accordance to campaigns live- this takes time and expertise. However with AI automated analytics, ML software will eventually have the full capability to automatically review the success of marketing campaigns, and in turn will automatically generate decisions on future campaigns based on these trends.
Digital Workplace Chatbots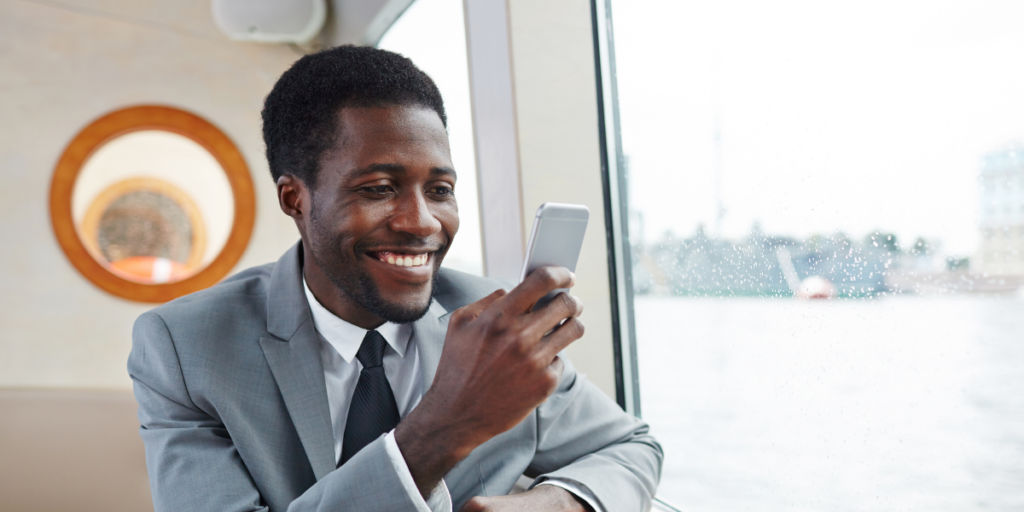 Chatbots are currently the most utilised in customer service; however, a trend is currently emerging of companies utilising chatbots in the workplace as a place of contact for their staff.
These virtual agent platforms are increasingly popular to deal with basic technological issues and HR questions. The chatbots are fit with frequently asked questions about IT and HR, and utilising AI have the ability to understand this human input and generate an informative and instant response.
Most frequently used in large organisations, these chatbots allow for enhanced communication across teams, and the chatbots have the ability to record and answer common HR requests and then pass on the more complex issues to a human colleague- saving very busy HR departments both time and money.
An example of one of the largest to roll out internal chatbots is the French food-based company, Danone. Boasting over 100,000 employees with a presence in almost every country, Danone utilises a workplace chatbot through the Facebook collaboration tool. Dealing with simple IT issues and HR requests, the technology meant that problem-solving information is readily available across all countries in all time-zones and that employees can seek basic IT help round the clock.
The future of the relationships between work colleagues will become increasingly advanced, increasingly efficient, and increasingly productive. AI will revolutionise the workplace- mundane tasks will become automatic. Seeking expertise such as IT or HR help will soon become automatic, which will not only filter out the simple tasks from the more challenging but will save companies from wasting money on hiring IT and HR professionals to solve simple issues and questions- and so they can use their expertise on more complex tasks. To gain more insights into how AI is influencing industries everywhere, visit our blog page and learn more: octaipipe.ai/blog
Do you want to find out more?