t-dab INNOVATION sandbox.
idEAS, dATA & pEOPLE.
t-dab INNOVATION sandbox.
idEAS, dATA & pEOPLE.
We research and develop unique solutions.
We love to transform industries and businesses with cutting edge technology and research, that is why we created the innovation sandbox.
We believe that advances in data will drive the greatest technological change in our time and we want to help you be at its forefront to deliver AI for good and be a positive force in new technological developments. To make this happen, we partner and collaborate with you to optimise your strategic investment and deliver market value.
NLP for Knowledge Mining Research
Within the Innovation Sandbox, we develop ideas and deliver answers to problems to help our customers and partners create and innovate to provide benefits and positive return on investment.
We bring together the best talent and tools available in the market and we partner with other businesses because we believe that collaboration leads to a total that is greater than the sum of its  parts. 
With the Innovation Sandbox, we build cross functional teams of experts to bring new ideas to life and new approaches to complex issues.
We recruit highly skilled data professionals from our community that add technical expertise to our teams and that allows us to find the rights solution every time.
Introducing
OUR PROGRAMMES.
We work with people first and then data.  We can help you to explore and develop your idea from scratch or develop PoCs and best practice steps to create value for your business.
Academics and researchers
Ideas are great but sometimes is hard to put them into practice and create something tangible. We can help you turn your proposition into reality and scale your project.
T-DAB Partnership Programme
Collaborating means bringing together pools of ideas and experts from different fields and deliver something that leaves a mark for a business. Explore our program here…
VISIT
our blog
for more insights

meet the innovation sandbox
team.
Eric pursued an academic career before transitioning to the commercial world of data science via the public sector. Whether in academic research or the private sector, Eric is driven by the challenge of solving big problems using data and the scientific process. Eric leads the analytical and machine learning elements of the company, primarily designing solutions to solve client problems.
Ivan Scattergood
CTO & Data Engineering Director
Ivan studied machine learning at university back in the nineties before it was cool. His journey into data has been with various financial institutions developing finance and risk applications, before branching out into monitoring solutions where he finally came full circle to machine learning. Ivan leads the engineering part of T-DAB, putting into production the analytical and machine learning solutions we develop.
Pedro Baiz
Associate Reseacher
Dr. Pedro Baiz is Data Science consultant working within a wide range of sectors such as transport, utilities, finance, etc. Thanks to his background in engineering and extensive experience in the Infrastructure Asset Management sector, Pedro has developed a particular focus on the field of Industrial Internet of Things (IIoT) which underpins areas such as Smart Cities and Industry 4.0. In 2018, Pedro became the first Royal Society Entrepreneurs in Residence at Imperial College London.
Roman Kastusik
Lead Data Scientist
Roman is a data science lead after completing his Aeronautical Engineering degree at Imperial. His interests include control theory and autonomous vehicles. Working with flying robots drew his attention to machine learning capabilities in the field of autonomous navigation. Roman's goal is to leverage big data and reinforcement learning to outperform existing autopilot technology.
Rafael Somoza
Research Student
Rafael is a master student at the Department of Aeronautics at Imperial College on his final year. He has an engineering degree at Madrid Polytechnic. His background includes simulation on heterogenous materials interaction with sound waves. He has been interested in statistical machine learning for fracture mechanics. Now, he will take part in the classification machine learning for the autopilot.
Hangming Zhang
Research Student
Hangming is in his final year of MSc Aeronautical Engineering degree at Imperial College London. In doing computational fluid dynamics, he enjoyed solving engineering and physical problems in an elegant and rigorous mathematical way. Beyond that, he is particularly interested in statistics and data science, and will be working on developing further applications and analyses in the field of automation and intelligent optimisation at T-DAB.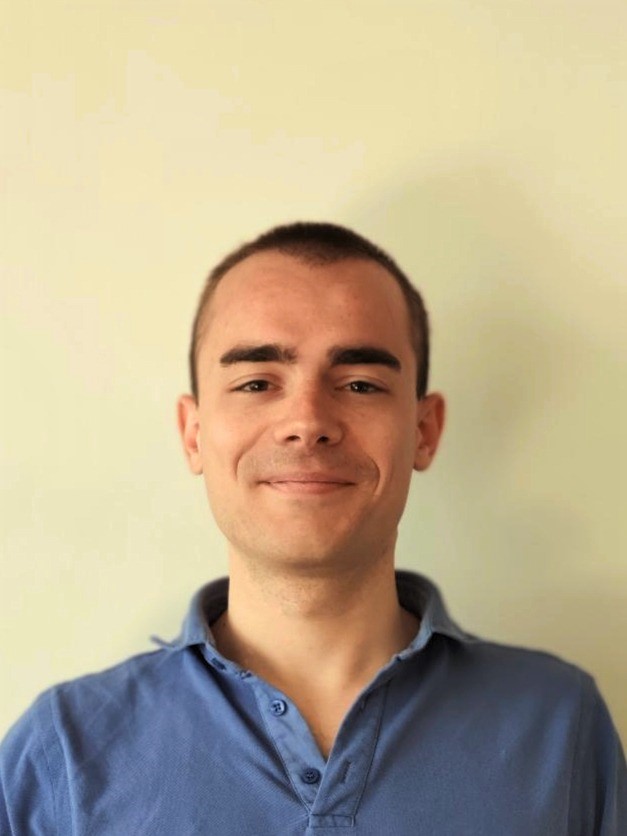 Charles Metz
Research Student
Charles is a final year student at the Department of Computing at Imperial College London. He has an academic background in mechanical engineering and a keen interest in the field of IoT. Eager to put into practice machine learning in real-world surroundings, he contributes to T-DAB's application of AI to sailing."
Qihao is a postgraduate student majoring in Advanced Computational Methods in the Department of Aeronautics, at Imperial College London. He holds a Honor Bachelor's degree in Mechatronics from Beijing Jiaotong University (China) and University of Wollongong (Australia). He is particularly interested in combining engineering topics with machine learning techniques, in order to achieve data-driven product design and strategy optimizations.
After several projects around quasi-zero stiffness isolation modelling, UAV designs and the Formula Student challenge, he is now joining T-DAB to work on his postgraduate research project. His main focus is around the analysis of server network data via Machine Learning methods.
Alexander Gaskell
Research Student
Alex started off in the field of Economics before joining a start-up as a Data Analyst. It was here that he was introduced to the fields of Data Science and Machine Learning, and is currently pursuing a Master's at Imperial College London in Artificial Intelligence. Within Machine Learning, Alex is particularly interested in Natural Language Processing and enjoys having the opportunity to apply state-of-the-art techniques to solve challenging real-world problems. Alongside his studies he is a keen sportsman, regularly playing football and also enjoys golf and snowboarding.
Lloyd Clowes
Research Student
Lloyd is an undergraduate student at Imperial College London pursuing a MEng degree in Computing. He has a background in software engineering and has undertaken roles at several companies, including Amazon and Ernst & Young (EY), throughout his degree. Lloyd enjoys learning about machine learning, particularly applications of it that solve real-world problems. He had the chance to apply what he had learnt while serving on the committee of Imperial's Machine Learning Society, where he taught lectures and courses on machine learning to students.
Kohdai Komoriya
Research Student
Originally from Tokyo, Japan, I am a final year undergraduate student studying Mathematics and Computer Science at Imperial College London. My passion has always been in the area of Mathematics and numbers, and having stepped into the world of technology and programming, using Machine Learning methods to find meaning in data has become part of my broad interest. I am always a keen learner when it comes to studying Mathematics in the area of combinatorics and graph theory. Outside of technology, I am a passionate supporter of many sports teams, mainly of the Philadelphia Eagles, 76ers, New York Yankees, and Chelsea FC.
We strongly believe that every great idea and innovation starts with a good conversation and often by putting some ideas down on paper and observing them from a new perspective. What really drives innovation is the doing so let's get started!